New Year's Eve Party Ideas - Ring in the New Year with Style
Updated: Nov 17, 2020
So, you want to plan a New Year's Eve Party that will ring in the New Year and New Decade with style? Keep reading for ideas and tips that will help you achieve the perfect NYE party to amaze all of your excited guests!
1. Bring out the gold, silver, black and glitter!
Use those classic NYE colors and bring your event to life. With classic black tablecloths, sequin linens and silver and gold accents, your space will look ready to party. Keep these colors alive throughout all of the decorations to really make your party stand out.
There's no sense in buying expensive tablecloths that you'll only use once a year. If you wish to rent tablecloths for your event, give us a call at (513) 882-2951 for a free quote and helpful advice.
2. Add special tags to your wine glasses and champagne flutes.
This is the attractive comparison to writing your name in permanent marker on a red plastic cup. Add special tags with your guests' names so they know which drink is theirs. You can easily DIY these tags by cutting out a design, adding a name and stringing some ribbon along the bottom.
If you're in need of champagne flutes, wine glasses, rocks glasses, pilsner glasses, water goblets or any other elegant glassware, be sure to give us a call. Renting top-notch glassware is far more affordable than buying extra expensive glasses and looks much better than tacky red plastic cups! Call (513) 882-2951 for a free quote today!
3. Unique hors d'oeuvres are a must for your cocktail party!
There are so many simple ways you can dress up a basic appetizer or snack to make it fit with your NYE theme. You don't need to be a chef to put together some delicious bites for all of your guests. Simply coat Oreo cookies in white chocolate and sprinkle some gold sugar on top for a simple yet elegant sweet treat. Or, add a wedge of cheese to a cracker and decorate it with a bow tie and buttons for an elegant take on a classic appetizer. For more ideas, check out our NYE Party Pinterest Board!
4. Have a large supply of small plates so your guests can load up on the appetizers all throughout the night.
Be sure you have the dinnerware to compliment all of your elegant decorations and designs. Simple white dinnerware looks much better than cheap paper and plastic plates, and not throwing out a bunch of paper and plastic is better for the environment too! ColdIron has a large supply of white dinner plates, salad plates and other dinnerware that will be perfect for your event. You don't want to jump-start 2020 with a day full of washing dishes, we will drop all of your dinnerware pick it all back up the next business day, hassle-free!
5. Bring the party outside!
Yes, that's right! You can spend the evening outside on December 31st and keep your guests comfortable under a warm, lit and heated ColdIron tent! If you're worried that your party will get a bit too crammed indoors, don't fear adding additional space outside. There's still time to rent a tent from ColdIron Event Rentals for your big bash.
6. Balloon displays or other backdrops for photos.
If your guests are big into photo ops, then a simple photo background is sure to leave a lasting impression. Head out to your local party or balloon store and ask for a giant champagne balloon and a bunch of gold, silver and white balloons. Line up the perfect pour and tape the pieces to the wall for an eye-catching background! You can also decorate some poster board and cut it into the numbers "2020". Then, add glitter for another simple yet exciting photo background!
7. Is it even a NYE party without a bar?
Set up and decorate your bar to pair perfectly with your party! Our Vineyard 2-barrel and 3-barrel bars are perfect for any party or event! These elegant yet rustic pieces are straight from our hand-crafted vineyard collection. They make the perfect accessory to hold your alcohol bottles or appetizers. Our Vineyard Bars are available for rent and you can give us a call at (513) 882-2951 or visit www.coldironeventrentals.com for a free quote.
8. Make it loud!
When the clock strikes Midnight gather all of your guests with party poppers, noise machines, bottles of champagne, confetti, sparklers, and whatever else you can find. Head outside and spray the champagne and bring the noise levels up for one great celebration! You can also make DIY party poppers and confetti blasters too!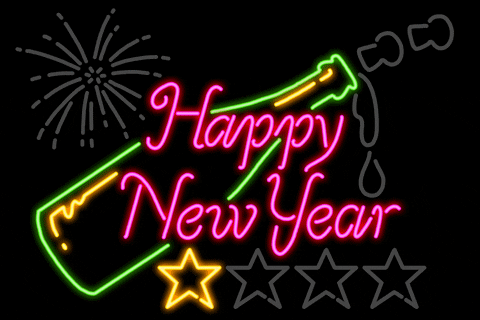 Still looking for more ways to make your party stand out? Check out our Pinterest Board for more ideas and inspiration to spice up your New Year's Eve Party!
If there are any other event needs that you can think of, give us call! We Are Events!
We hope you all have a happy and safe New Year!
Thank you for choosing ColdIron Event Rentals.